Candy apples and delicious caramel apples have been around for a while and are enjoyed by kids and adults alike. The first red candy apple is said to have been invented by candy-maker William Kolb from New Jersey when he decided to dip an apple in a red cinnamon candy he was making for Christmas. As a result, the first red candy apple was sold in stores as early as 1908 for around 5 cents a piece.
We have celebrated Halloween for centuries, and candy apples have always had a special connection with the autumn season. But the caramel apples we know today were not invented until many years later.
The very first caramel apple
The first caramel apple was created in the 1950s when a Kraft Foods employee named Dan Walker discovered the recipe when he experimented with excess caramels from Halloween sales. He melted the caramels down and dipped the apples, and as they say – the rest is history.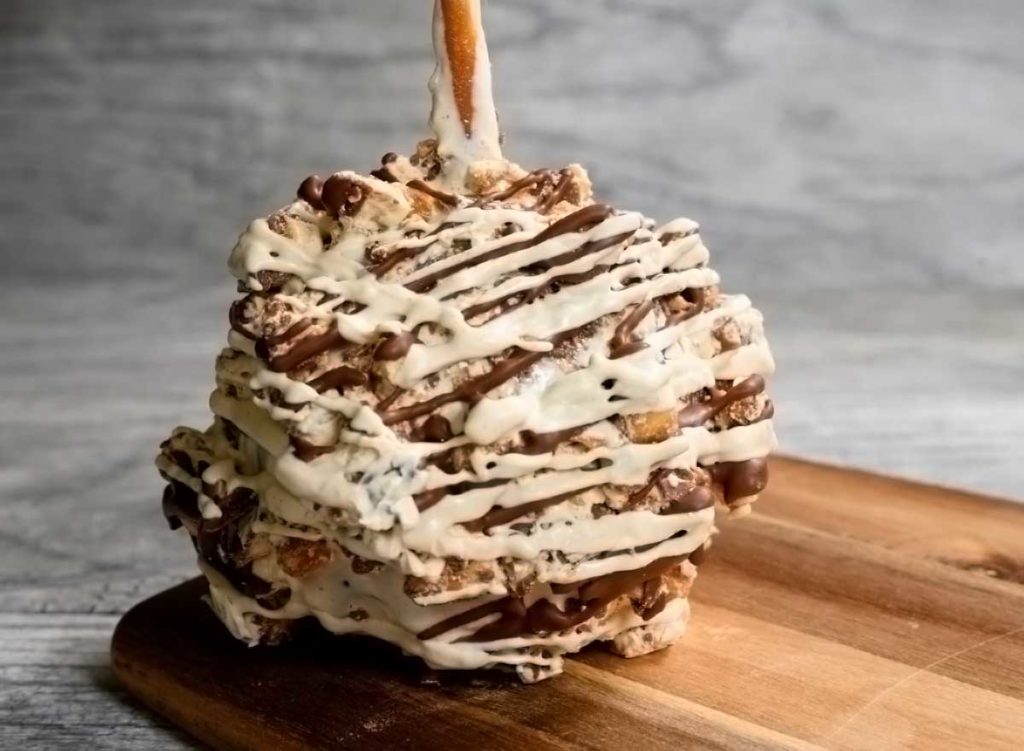 In 1960 a shop worker named Vito Raimondi invented and patented the first caramel apple machine with the help of his uncle William Raimondi who owned a confectionery company in Chicago, Illinois. The Raimondi machine-dipped caramel apple company is still in business today.
Since then, the caramel apple has been evolving and has turned into delicious candy-coated wonders with lots of variants – some more simple and some massive layers of goodness – topped with everything from different chocolates to crunchy nuts.
Pete & Belle's caramel apples
At Pete & Belle's caramel apples are not machine-made. All our apples are hand-dipped to ensure amazing variation and quality.
Pete & Belle's Ice Cream & Chocolate Shop has an amazing selection of old-fashioned gourmet caramel apples. They all start with a crisp, green Granny Smith apple smothered with thick and chewy handmade caramel, then dipped in a variety of yummy toppings for a "just right" combination of tart and sweet.
Check out our mouth-watering assortment of caramel apples right here – and order some today!